Sifu Mark Withers
Sifu Mark Withers is the Head instructor and founder of the Nova Scotia Wing Chun Kung Fu Assoc. (NSWCKFA).  He has recently affiliate his group to the UK Wing Chun Assoc. and is the only official representative in Canada at this time.
Sifu Mark Withers first discovered Wing Chun Kung Fu in 1986, when joined the United Kingdom Wing Chun Kung Fu Association (UKWCKFA), which is now one of the most respected Wing Chun Groups in the world and recognised by the Ip Man Martial Art Athletic Association (Hong Kong), Ving Tsun Athletic Association (Hong Kong) and World Wing Chun Union (Hong Kong).
Sifu Mark spent many years studying with his sifu, Stephen Mair, dedicating all of his spare time to his passion for Wing Chun, and often trained for many hours, seven days a week.
Sifu Mark trained under Sifu Stephen Mair until he left the UKWCKFA and emigrated to Denmark.  Sifu Mark then enjoyed the privilege of studying with other UK Wing Chun Assoc. trained teachers Sifu Andrew Cameron and Sifu Steve Hazell.
Mark has also studied the Japanese sword arts of Kendo and Iaido, Filipino martial arts and has keen interest in western medieval combat. He believes martial arts is a journey not a destination, hence regards himself as a perpetual student, never loosing his thirst for knowledge of Wing Chun and always seeks ways of improving his skills.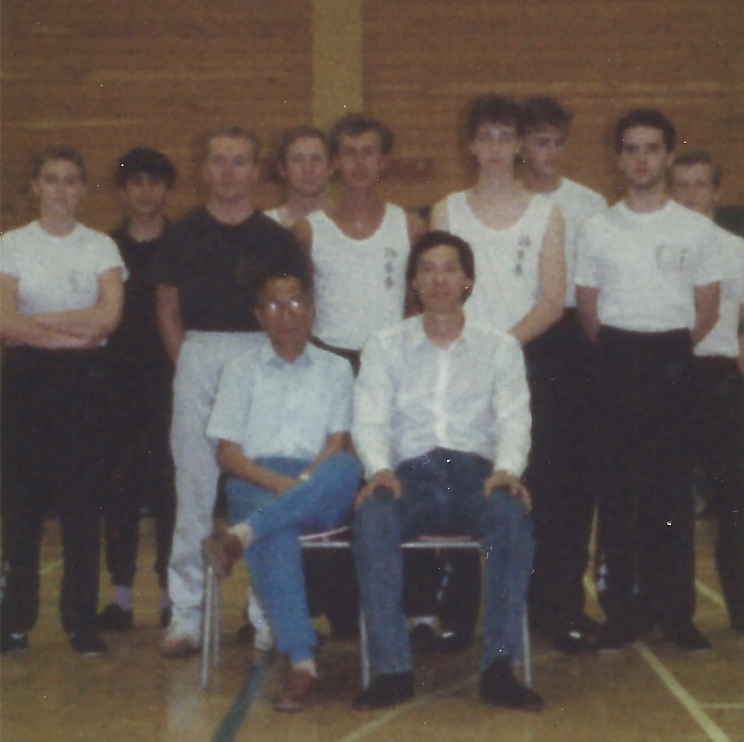 Over his many years of study Sifu Mark has researched the history and many of the lineage's of the Wing Chun system and through seminars has had the opportunity to train with many of the systems Masters and Grand Masters (GM), including GM Ip Chun, GM Leung Ting and Master James Sinclair, who Mark considers as the roots of his Wing Chun skills to this day.
For many years Mark wanted to focus on the development of his own Wing Chun skills, but often lead classes when his his own teacher was absent through business commitments.
Sifu Mark emigrated from the UK to Canada in 2010 settling in Nova Scotia. but was surprised by limited number of Wing Chun schools that were in the province.  He has since decided it was time to start passing on his Wing Chun knowledge to preserve the art and pass on the tradition as per the late grand master Ip Man's wishes.
Sifu Mark hopes to build his classes and invite Master James Sinclair to Nova Scotia form time to time in order to progress his own training and to enjoy the Canadian Wing Chun students growing love and ability for the Art.